Audiobooks / Children's books
---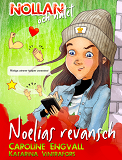 Audiobook
Noey and the net 2 - Noelia's revenge
Noelia turns ten and gets a new phone. It's the best day of her life - until she discovers that someone is writing nasty comments on her friend's music videos. Noelia gets really c ...
---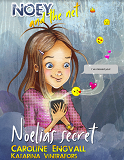 Audiobook
Noey and the net 1 - Noelia´s secret
Noey is nine years old and thinks a lot about life. She feels a little different. But then she meets Wilma online. Wilma is all she needs in a friend. She is kind, funny and unders ...
---