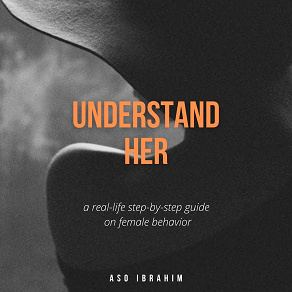 Understand Her
This book will introduce you to challenging thoughts and if practised right, even enhance your perspective. You may find it helpful to get familiar with women's issues and learn to recognize and question some common gender stereotypes. Have a particular woman in mind while reading, rather than thinking of women in general.

If you struggle to understand the women in your life, don't worry—it's not as complicated as you might think. The trick to understand women is to put your assumptions aside and get to know them as individuals. Whether she's an acquaintance, a family member, or a romantic partner. If you take time to talk to a woman and listen to what she has to say, you'll soon have a clearer grasp of who she is and what makes her tick. Women have been living in a submassive role for the last thousands of years. It wasn't until recently that woman rights became a thing, have that in mind when you sincerely want to understand women and know that you need the most humble of patience. The state of the world as we know it is changing and you're adapting too. 

Learn to see the early signs, get a real-life step-by-step guide on female behavior and the most important of them all: reach the point where you understand her. 

So, what will be your first step?
Listen to sample
---