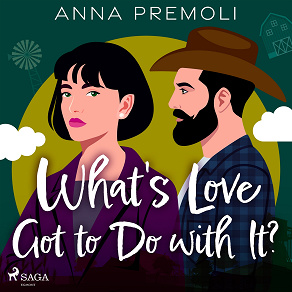 What's Love Got to Do with It?
A hilarious romantic comedy from bestseller Anna Premoli.

Kayla David is a high-flying journalist in New York City, spending all her time drinking martinis and writing about fashion trends. She is perfectly happy with her life, and she certainly has no time for falling in love.

That is, until, her boss decides to send her on a secret mission back to her hometown of Arkansas: she is tasked with exposing the truth about the fracking industry and to use her reputation as a lifestyle columnist as a disguise.

She is horrified at the thought of returning to this boring country town, but up for the challenge. Yet, she didn't plan on having to deal with Grayson Moir, the sexy but aloof mayor of Heber Spring.

As Kayla settles into life there she soon realises that it might be a bit more difficult than she thought to keep her real mission a secret. And what's more, she finds it increasingly difficult to keep her heart under control too...

Perfect for fans of Sophie Kinsella and Lindsey Kelk.

What readers are saying about ´What's Love Got to Do with It?´:

'This is one of the most refreshing romantic comedies that I have read this year!' - B. Long

Anna Premoli is a bestselling author in Italy. She began writing to relieve stress while working as a financial consultant for a private bank. Her novel, ´Love to Hate You´ won the Bancarella prize in 2013.
Listen to sample
---