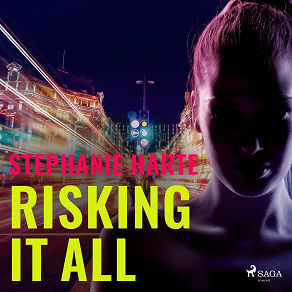 Isbn:
978-87-2828-776-7
Publisher:
Saga Egmont
Category:
Novels
Crime & Mystery
Feelgood
Accessible since:
October 2022
Narrator:
Victoria Fox
Length: 10 hours 23 minutes
---
Risking It All
Gemma is about to risk it all for the man she loves. Will she survive entering into a life of crime? Gemma has always been there for Nathan. He's the love of her life and she made a commitment to him, one she'd never consider breaking... until smooth-talking gangster Alfie Watson comes into their lives and changes everything.

Alfie doesn't care about true love – he wants Gemma, and the gangster always gets what he wants. When Nathan ends up owing him money, Alfie gets payback by recruiting Gemma to carry out a jewelry heist. To everyone's surprise, she's a natural. Until Alfie forgives Nathan's debt, she has no choice but to accompany the gangster on more and more daring heists – even though one slip-up could cost her everything.

Nathan might have fallen under Alfie's spell, but it doesn't take long for him to realize that he needs to save Gemma from his own mistakes if their marriage is to have any chance of surviving. But when that means taking on the East End's most notorious gangster at his own game, will he find himself up to the challenge?

Perfect for fans of Kimberley Chambers, Emma Tallon and Jessie Keane.



Stephanie Harte was born and raised in North West London. After leaving school she trained in Hairdressing and Beauty Therapy then worked for many years as a Pharmaceutical Buyer for the NHS. Her career path led her to work for an international export company whose markets included The Cayman Islands and Bermuda. For ten years, Stephanie taught regular beauty therapy workshops at a London-based specialist residential clinic that treated children with severe eating disorders. Stephanie took up writing as a hobby and self-published two novels and two novellas before joining Aria Fiction.
Listen to sample
---