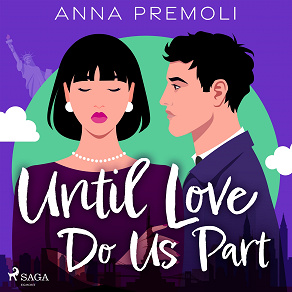 Until Love Do Us Part
What happens when two people, who hate each other, are forced to cooperate by law?

Amalia and Ryan met at Yale Law School, from which their mutual dislike for one another was born.

Amalia Berger is a successful, high society New York lawyer.

Chicago-based lawyer Ryan O'Moore is the eldest of four sons whose chaotic family run a pub in the heart of the Big Apple.

New York beckons after Ryan is offered a promotion. But when the defence lawyer of his first case is the one and only Amalia Berger, things become complicated.

The courtroom clash escalates between them to the point that the judge sentences them both to a punishment of community service, forcing them to spend time together...

A fun, feisty, feel-good romance for fans of Sophie Kinsella and Lindsey Kelk.

What readers are saying about ´Until Love Do Us Part´:

'There's something in the story that feels like home. I recommend this to everyone who like an enjoyable romcom read for a change!' - Karlita


Anna Premoli is a bestselling author in Italy. She began writing to relieve stress while working as a financial consultant for a private bank. Her novel, ´Love to Hate You´ won the Bancarella prize in 2013.
Listen to sample
---