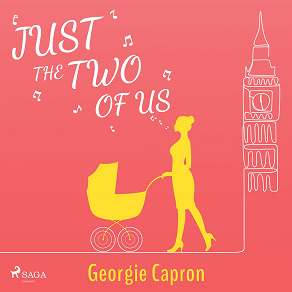 Just the Two of Us
Just the Two of Us will make you laugh and cry, and remind you never to give up on love.

Lucy is the wrong side of thirty and tormented daily by the idyllic family pictures cluttering up her Facebook newsfeed. All of her friends seem to be getting married and having babies, and yet here she is, resolutely single, and no prospect of creating the perfect family she's always dreamt of.

How she longs for it to be her turn. But finding love is complicated, and as time passes she wonders if there might just be another way to make her dreams come true. Is she brave enough to go it alone, or is the fantasy of 'baby makes three' just too precious to give up on?

What people are saying about 'Just The Two of Us' :
'A beautifully written, thought provoking read, highlighting the underlying strength of a mother's unconditional love'

'I forgot it was a book and got lost in another dimension of love and hope'

'This book will wrench at your heartstrings and fill you with hope'




Georgie lives in South West London with her husband and daughter. Alongside her writing she works as a primary school teacher and she particularly enjoys teaching English. She studied Italian and History of Art at the University of Edinburgh and did a PGCE in primary education at the University of London.
Listen to sample
---