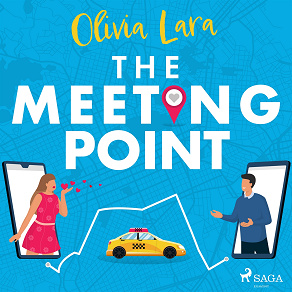 The Meeting Point
What if the Lift driver who finds your cheating boyfriend's phone holds the directions to true love?


'Who are you and why do you have my boyfriend's phone?'

'He left it in my car. You must be the blonde in the red dress? I'm the Lift driver who dropped you two off earlier.'

And with these words, the life of the brunette and t-shirt wearing Maya Maas is turned upside down. Having planned to surprise her boyfriend, she finds herself single and stranded in an unknown city on her birthday.

So when the mystery driver rescues Maya with the suggestion that she cheers herself up at a nearby beach town, she jumps at the chance to get things back on track. She wasn't expecting a personalised itinerary or the easy companionship that comes from opening up to a stranger via text, let alone the possibility it might grow into something more...


Readers love The Meeting Point!

'Fun, feel-good read. I breezed through this in one sitting... The romance had me swooning and I couldn't stop smiling. Need to find my own rideshare now' Netgalley Review

'My god, how I love this book!... A must read... Obviously, a big, fat, shiny stars from me!' The Artsy Reader

'YA'LL!!!!! This was one of the most unique written plots I have ever experienced in my life! The Meeting Pointhad me in all my feels and even made my eyes leak! Ah-Mazing!... This is a book you do NOT want to miss!'



Perfect for fans of Mhairi McFarlane, Josie Silver and Sally Thorne.

Olivia Lara's love for words started as a child when she spent her summer vacations watching her grandfather, who worked for the biggest publishing house in Romania, edit hundreds of books. 'Someday in Paris' became a B&N, Apple, Kobo and Amazon bestseller and was shortlisted for the Romantic Novel Awards.
Listen to sample
---