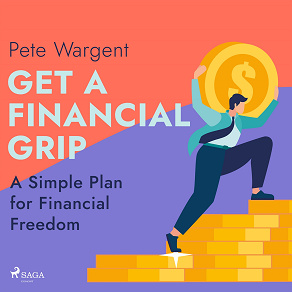 Isbn:
978-87-2827-686-0
Publisher:
Saga Egmont
Category:
Psychology
Economics & Business
Accessible since:
June 2022
Narrator:
Christopher Ragland
Length: 12 hours 52 minutes
---
Get a Financial Grip: A Simple Plan for Financial Freedom
This book is a detailed plan for achieving financial freedom at any age by taking control of your finances and implementing a holistic financial strategy.

Get a Financial Grip looks at the psychology and mindset of success as well as looking at the asset classes that can be used to attain the leverage and returns to achieve financial goals. The author presents a comprehensive, but easy-to-understand plan for building and balancing a portfolio for generating wealth through compound growth.

It shows how your money can work for you and give you the best odds of breaking the link between work and income.This is not just another text on financial and investment theory, it is a practical, specific and life-changing plan to propel your finances to a level you may never have believed possible. It's a simple plan for achieving financial freedom; offering you the chance to live the life you choose.

Financial commentator, investor and author, Pete Wargent became a millionaire at the age of 33 from shares, index funds and investment property. Having quit fulltime work, he is now the author of successful financial guides, uncovering the psychology behind financial growth. Helping millions of others now reach financial freedom and success, Wargent believes everyone can have a sustainable and flexible life.
Listen to sample
---