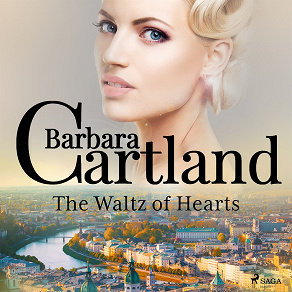 The Waltz of Hearts
Since her mother passed away, Gisela and her celebrated musician father have been left destitute. Now desperate, they arrive in Vienna, where they are certain they will find her father work.

After getting lost in the woods at night, Gisela is rescued from a rabble of rowdy students by a mysterious stranger. A stolen kiss under the cover of darkness and Gisela finds herself enraptured. When it comes to light that her stranger is the head of a proud and noble family, her humble origins as the daughter of an impoverished violinist become a hindrance to their match.

Will true love and passion prevail - will Gisela find her perfect prince and her father rediscover his fame and glory in the beautiful and historical Vienna.

Perfect for fans of Julia Quinn, Georgette Heyer and Jenny Hambly.

In her lifetime, British author Barbara Cartland wrote over 700 novels and was most famous for her contemporary and historical romances. A prominent figure in London society, the young Cartland began her writing career as a gossip columnist for the Daily Express. It was partying in 1920's London that gave her inspiration for her first book, 'Jigsaw', a racy society thriller.

After marrying into the McCorquodale family, she began writing romance and holds a Guinness World Record for the most number of books published in one year: 191. Her books have been translated into many different languages, as well as adapted for stage and screen. She is beloved the world over and even counts the young Princess Diana as one of her many fans.
Listen to sample
---