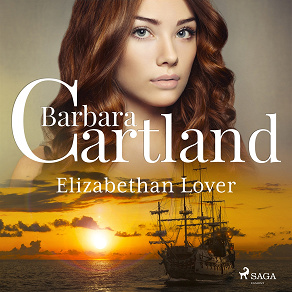 Elizabethan Lover
The day Rodney Hawkhurst rides onto her father's grand estate, Lizbeth Gillingham is a wild eighteen-year-old, with tangled red hair, dirt on her apron, and an archer's bow in her hand.

A chance encounter leads to a clandestine kiss, leaving the tomboy Lizbeth wondering if the life of a sophisticated lady could be so bad if she was on the arm of Rodney Hawkhurst...

But Rodney has not come to see Sir Gillingham about Lizbeth. He has come to borrow money for a daring sea voyage, and to ask for the hand of Phillida, Lizbeth's elegant sister. Lizbeth tried to forget about Rodney Hawkhurst - until she discovers Phillida's dread secret... and things begin to change.

A swoon-worthy romance, perfect for fans of Julia Quinn, Georgette Heyer and Jenny Hambly.

In her lifetime, British author Barbara Cartland wrote over 700 novels and was most famous for her contemporary and historical romances. A prominent figure in London society, the young Cartland began her writing career as a gossip columnist for the Daily Express. It was partying in 1920's London that gave her inspiration for her first book, 'Jigsaw', a racy society thriller.

After marrying into the McCorquodale family, she began writing romance and holds a Guinness World Record for the most number of books published in one year: 191. Her books have been translated into many different languages, as well as adapted for stage and screen. She is beloved the world over and even counts the young Princess Diana as one of her many fans.
Listen to sample
---