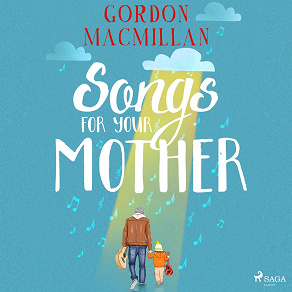 Songs for Your Mother
'Beautiful and heartbreaking. I know it will stay with me for a long time.' Reader Review

'I'm greeted by the strangest sight. A small dark-haired boy is standing there. It's like he's a human parcel, delivered to my front door.

'My name is Luke,' he says.'

When Johnny meets Lauren in a bar in Santa Cruz, there's an instant connection. On an American road trip with best friend Will, Johnny promises to return to the girl who has stolen his heart.

Until tragedy strikes, forcing Johnny to fly back home without ever seeing Lauren again.

Six years later, Johnny is living his life in London, even if he's never forgotten the girl with the grey eyes and dark hair.

Until one September morning, he opens his door to find a little boy standing there - a child, Johnny quickly comes to learn, who was created that one magical night. Lauren is dying, and her last wish is to reunite five-year-old Luke with the father he doesn't yet know.

Thrown into unexpected parenthood, Johnny finds himself navigating school-gate politics, Disney movies and tantrums, guided by the notes Lauren has written for him.

Life as an instant dad isn't always easy, but as Johnny and Luke open their hearts to each other, Johnny is about to discover that life's joy isn't always where you expected it.

An emotional, feel-good read that will have you laughing while you wipe away a tear - readers of Dani Atkins, Mike Gayle and Jojo Moyes will be captivated.

Readers are falling in love with this debut novel:

'Delightful. Pulled at my heart strings. I would totally recommend this as a feelgood book.' Reader Review

'What a beautifully emotive read. The perfect feelgood read that will make you laugh and cry.' _____ Reader Review

'A heart-wrenching, heart-warming story of a young man forced by circumstance to become an instant dad - a lovely read about growing into responsibility and love.' Reader Review

'My heart is just so full from this book. Watching Johnny navigate his unexpected new fatherhood was so gentle and raw.' Reader Review



Gordon is a former journalist writing about media and technology. He now works in marketing for Twitter UK. He has also blogged about dating and politics. His first novel Songs For Your Mother was published in May, 2021. His second novel, Ten Dates to Happiness, will be published in 2022.
Listen to sample
---