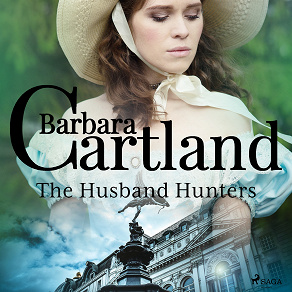 The Husband Hunters
After the death of her parents, young Andrina Maldon has selflessly carried the responsibility of running a household impoverished by her father's profligacy and also for the future happiness of her two sisters. Despite their striking looks, there is no hope of her sisters finding a suitable suitor without someone to introduce them into high society. So Andrina travels unchaperoned to London to seek the assistance of the Duke of Broxbourne, her father's friend and the Godfather she has never met.

On the journey, Andrina has an unpleasant encounter with a gentleman at a Posting inn and on arrival at Broxbourne House she is appalled to find that this man is none other than the Duke of Broxbourne himself.

At first unwilling to help her, the Duke grudgingly agrees to her requests and although outwardly grateful, Andrina despises this arrogant and insensitive man. Forced to work together to secure the future of her sisters, Andrina gradually starts to see another side of the Duke and unexpected feelings begin to rise on both sides...

A classic, swoon-worthy rags to riches tale, perfect for fans of Julia Quinn, Georgette Heyer and Jenny Hambly.

In her lifetime, British author Barbara Cartland wrote over 700 novels and was most famous for her contemporary and historical romances. A prominent figure in London society, the young Cartland began her writing career as a gossip columnist for the Daily Express. It was partying in 1920's London that gave her inspiration for her first book, 'Jigsaw', a racy society thriller.

After marrying into the McCorquodale family, she began writing romance and holds a Guinness World Record for the most number of books published in one year: 191. Her books have been translated into many different languages, as well as adapted for stage and screen. She is beloved the world over and even counts the young Princess Diana as one of her many fans.
Listen to sample
---