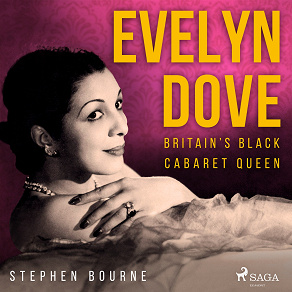 Evelyn Dove: Britain's Black Cabaret Queen
Evelyn Dove embraced the worlds of jazz, musical theatre and, most importantly, cabaret, in a career spanning five decades from the 1920s through to the 1960s. A black British diva with movie star looks, she captivated audiences and admirers around the world, enjoying the same appeal as the 'Forces Sweetheart' Vera Lynn throughout the Second World War.

Refusing to be constrained by her race or middle–class West African and English backgrounds, she would perform for infamous Russian leader, Joseph Stalin; become a regular vocalist for the BBC and a celebrated performer across continental Europe, India and the US.

At the height of her fame in the 1930s, she worked with the pioneers of black British theatre, replacing Josephine Baker as the star attraction in a revue at the Casino de Paris and scandalizing her family by appearing on stage semi-nude.

This is a celebration of an extraordinary career punctuated with vertiginous highs and profound lows, and places Dove in historical context with artists of her time, such as Adelaide Hall, Dame Cleo Laine and Dame Shirley Bassey.

Stephen Bourne has specialised in black British histories since 1991. He has written over 15 books, including the acclaimed Black in the British Frame, Elisabeth Welch: Soft Lights and Sweet Music and The Motherland Calls: Britain's Black Servicemen and Women 1939-1945. Stephen received the 2015 Southwark Arts Forum Award for Literature for Black Poppies: Britain's Black Community and the Great War. In 2017 he was awarded the Screen Nation Special Award and an Honorary degree from Southbank University for over 20 years in his field. He is a regular contributor to BBC documentaries and has written for many publications, including The Voice, The Independent, BBC History Magazine and History Today.
Listen to sample
---