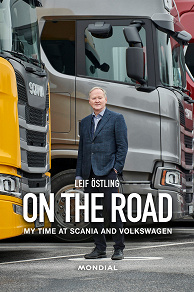 Isbn:
978-91-8002-105-0
Publisher:
Mondial
Category:
Memoirs & Biography
Accessible since:
April 2021
---
On the Road : My Time at Scania and Volkswagen
For nearly four decades, Leif Östling worked for Swedish truck and bus manufacturer Scania. During that time, monumental historic events, leaps in technology, and the fast-paced twists and turns of an unpredictable economy affected his career. He is known as an influential leader, but equally notable for his many strong opinions over the years.
In this book, you will be brought behind the curtain of Leif Östlings career. You will experience the ups and downs, the foundation of Scanias success, the philosophy behind the companys business model, the partnership with Volkswagen, the antagonistic relationship with Volvo, and the special relationship to the longstanding owners, the Wallenberg family.
---