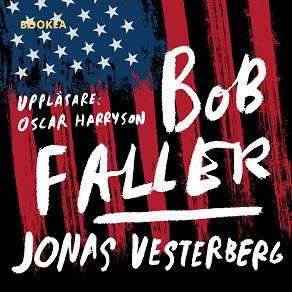 Isbn:
978-91-8934-345-0
Publisher:
Bookea
Category:
Crime & Mystery
Accessible since:
January 2021
Narrator:
Oscar Harryson
Length: 6 hours 43 minutes
---
Bob Faller
Major Bob Faller arbetar för ROGUE TRAVELER, ett av den amerikanska militärens hemligaste antiterroristprogram. Han är effektiv, brutal och skoningslös i sin jakt på USA:s fiender. Samtidigt är han övertygad om att hans kära land är på väg att tas över av feminister, illegala migranter, islamister, homosexuella och kommunister – en utveckling som han avskyr.

När en av Bobs viktigaste infiltratörer, Mahmoud, kidnappas och torteras till oigenkännlighet av en okänd enhet i Afghanistan, börjar han ana ugglor i mossen. Mahmouds sista ord är en varning, men också en gåta.

Samtidigt plågas Bob av en märklig huvudvärk och fruktansvärda mardrömmar. För första gången i sitt liv är han rädd. Rädd för sig själv och den han blivit. Rädd för att en osynlig fiende planerar att störta Amerika rakt ner i avgrunden. Och vilken sida står han egentligen på?

BOB FALLER är en spionroman, men även en mångbottnad, skrämmande och kontroversiell – ibland satirisk – studie av det amerikanska psyket i förhållande till aktuella frågor som rasism, fattigdom, sexualitet, och inte minst – våld. En bok som naket försöker skildra en hård människas erfarenheter och hans resa mot någon sorts uppvaknande och förlåtelse. När The Roche Limit (originaltitel) gavs ut i USA skrev Publishers Weekly att boken "...pulls no punches and has a lingering power…".

OM FÖRFATTAREN
Jonas Vesterberg är journalist och författare, sedan länge bosatt i USA.
Listen to sample
---