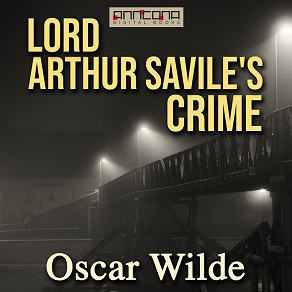 Lord Arthur Savile's Crime
Lord Arthur Savile's Crime is a story written by Oscar Wilde.
The main character, Lord Arthur Savile, is introduced by Lady Windermere to Mr Septimus R. Podgers, a chiromantist, who reads his palm and tells him that it is his destiny to be a murderer. Lord Arthur wants to marry, but decides he has no right to do so until he has committed the murder.
His first attempted murder victim is his elderly Aunt Clementina, who suffers from heartburn. Pretending it is medicine, Lord Arthur gives her a capsule of poison, telling her to take it only when she has an attack of heartburn. Reading a telegram in Venice some time later, he finds that she has died and victoriously returns to London to learn that she has bequeathed him some property. Sorting through the inheritance, his intended wife Sybil Merton finds the poison pill, untouched; thus Lord Arthur's aunt died from natural causes and he finds himself in need of a new victim. 
Lord Arthur Savile's Crime was first published in The Court and Society Review, in late 1887. E-Book, ePUB, length 12,800 words, average reading time 1 hour, 5 min. Unabridged full version. Also available as audiobook read by Alex Lau, running time 1 hour, 19 min.
Listen to sample
---