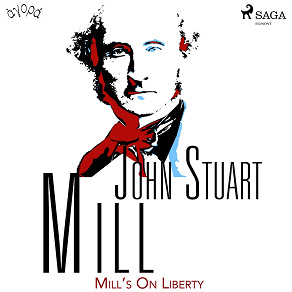 Isbn:
978-87-2642-573-4
Publisher:
Saga Egmont
Category:
Philosophy
Accessible since:
March 2020
Narrator:
Albert A. Anderson
Length: 6 hours 10 minutes
---
Mill's On Liberty
John Stuart Mill's "On Liberty" was first published in 1859. In the 21st century this text confirms Socrates' claim that "it is only the life of true philosophy that scorns the life of political ambition" (Plato's Republic, 521). Mill's thinking about freedom in civic and social life examines fundamental principles shared among conservative, liberal, and radical politicians. The life of true philosophy stands outside the political battles that are rampant in society and seeks the political wisdom that is necessary for a good life in any age. "On Liberty" should be read alongside the classic documents that declare the basic nature and importance of human freedom and liberty such as the "U.S. Declaration of Independence" (1776), the French "Rights of Man" (1789), "The Declaration of Sentiments at the Seneca Falls Convention" (1848), and the "United Nations Universal Declaration of Human Rights" (1948). When the officials of any government seek to change the laws that regulate individual liberty or when rhetoricians seek to change public opinion about what individuals should or should not be allowed to say or do, Mill's "On Liberty" serves as an antidote to the poisons of excessive intrusion into the lives of individuals.

Mill was born in London, the son of James Mill, a Scotsman who came to England and joined with Jeremy Bentham to develop utilitarianism. Today John Stuart Mill is also known as one of the major proponents of utilitarianism, but the depth of his philosophical thinking goes far beyond the disputes among ethical theorists. In spite of his criticism of some aspects of Immanuel Kant's philosophy, his ethical position eventually embraces Kant's most basic concepts: autonomy and universality. Mill contributed to logic, philosophy of science, epistemology, economics, psychology, politics, and ethics. He was also an early proponent of the rights of women.
Listen to sample
---