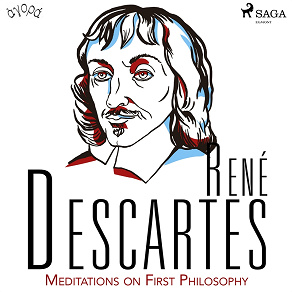 Isbn:
978-87-2642-577-2
Publisher:
Saga Egmont
Category:
Philosophy
Accessible since:
March 2020
Narrator:
Albert A. Anderson
Length: 3 hours 31 minutes
---
Descartes' Meditations on First Philosophy
René Descartes is often described as the first modern philosopher, but much of the content of his "Meditations on First Philosophy" can be found in the medieval period that had already existed for more than a thousand years. Does God exist? If so, what is his nature? Is the human soul immortal? How does it differ from the body? What role do sense experience and pure reason play in knowing?
Descartes stands out from his predecessors because of the method he developed to treat these and other fundamental questions. Drawing on his study of mathematics, he searches for a way to establish absolutely certain conclusions based on indubitable premises. His importance in modern philosophy lies in the challenge he offers to every subsequent thinker in philosophy and science.


The French philosopher Descartes is often called the "Father" of modern philosophy in the West. His Discourse on Method presents the reason why: his method of inquiry. He was the quintessential "rationalist," subjecting all sense experience as doubtful and untrustworthy. Rather than relying on external authority (whether from other people or from God), Descartes demands nothing less than absolute certainty that begins with the self and proceeds step by step with the rigor of logical and mathematical precision. Even though he claims that he has proved the existence of God and explained God's nature, even that core tenet must be established through rigorous logical argument. No subsequent philosopher is able to ignore this bold and challenging foundation for all thinking. Those who become his disciples as well as those who reject his way of thinking are all under his spell. Many think they have broken that spell only to find that he has shaped them in ways that are not easy to escape.
Listen to sample
---