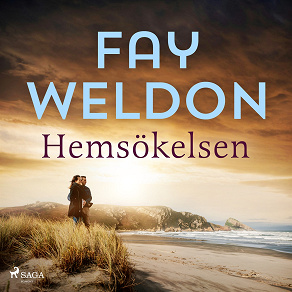 Isbn:
978-87-1196-999-1
Publisher:
Saga Egmont
Category:
Romance
Accessible since:
May 2018
Narrator:
Åsa Kjellman Erici
Length: 7 hours 4 minutes
---
Hemsökelsen
Annette och Spicer har alltid varit det perfekta paret. Efter tio år tillsammans, med varsitt barn från tidigare äktenskap, har Annette dessutom äntligen blivit gravid. Med det efterlängtade gemensamma barnet faller den sista pusselbiten på plats i deras redan så lycksaliga tillvaro. Men ingenting varar för evigt - och allra minst lyckan.

När Spicer en dag låter bli att kyssa sin fru innan han går till jobbet, får Annette en känsla av att något inte står rätt till. Något i deras relation har förändrats, men vad? Hon inser snart att svaret stavas Dr. Rhea Marks. Makens kvinnliga psykoterapeut har tvivelaktiga motiv och drar sig inte för att manipulera sin patients äktenskap med alla tillgängliga medel. Spicer själv är godtrogen som få. Kan Anette få honom att vakna innan det är försent?

'Som så många gånger tidigare är hon oemotståndlig när hon ger sig på myten om det lyckliga äktenskapet.'
– Östgöta Correspondenten

Fay Weldon, född 1931, är en prisbelönt engelsk författare och dramatiker från Birmingham. Hon har bl.a. tilldelats den ärofyllda brittiska imperieorden Commander of the Most Excellent Order of the British Empire. Weldon är kanske mest känd för sin populära roman 'En hondjävuls liv och lustar' från 1983.
Listen to sample
---