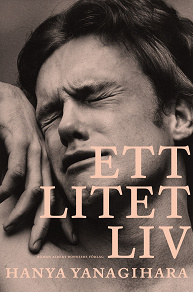 Isbn:
978-91-0015-888-0
Publisher:
Albert Bonniers förlag
Category:
Novels
Accessible since:
May 2016
---
Ett litet liv
En roman för den som vill bli uppslukad av den stora berättelsen – djupt gripande, skoningslös och oförglömlig. Berättelsen om de fyra vännerna JB, Malcolm, Willem och Jude och deras liv i New York spänner över flera decennier och växlar mellan mörker och ljus. Genom åren prövas deras vänskap, men det som håller dem samman är alltid Jude – Jude St Francis, som förblir en gåta även för dem som står honom närmast. Jude är framgångsrik advokat med ett traumatiskt förflutet som präglar hela hans liv på ett oåterkalleligt sätt. Som kontrast till hans mörka uppväxt står vänskapen till framför allt skådespelaren Willem, vars trofasthet och kärlek håller honom vid liv. Genom åren kommer Jude att slitas mellan självföraktet som styr hans tillvaro och kärleken han inte kan tillåta sig.
En av årets bästa böcker enligtThe New York Times • The Washington Post • The Wall Street Journal • NPR • Vanity Fair • Vogue • Minneapolis Star Tribune • St. Louis Post-Dispatch • The Guardian • O, The Oprah Magazine • Slate • Newsday • Buzzfeed • The Economist • Newsweek • People • Kansas City Star • Shelf Awareness • Time Out New York • Huffington Post • Book Riot • Refinery29 • Bookpage • Publishers Weekly • KirkusVinnare av THE KIRKUS PRIZE, nominerad till MAN BOOKER PRIZE och NATIONAL BOOK AWARD
Nominerad till Årets bok 2017.
---